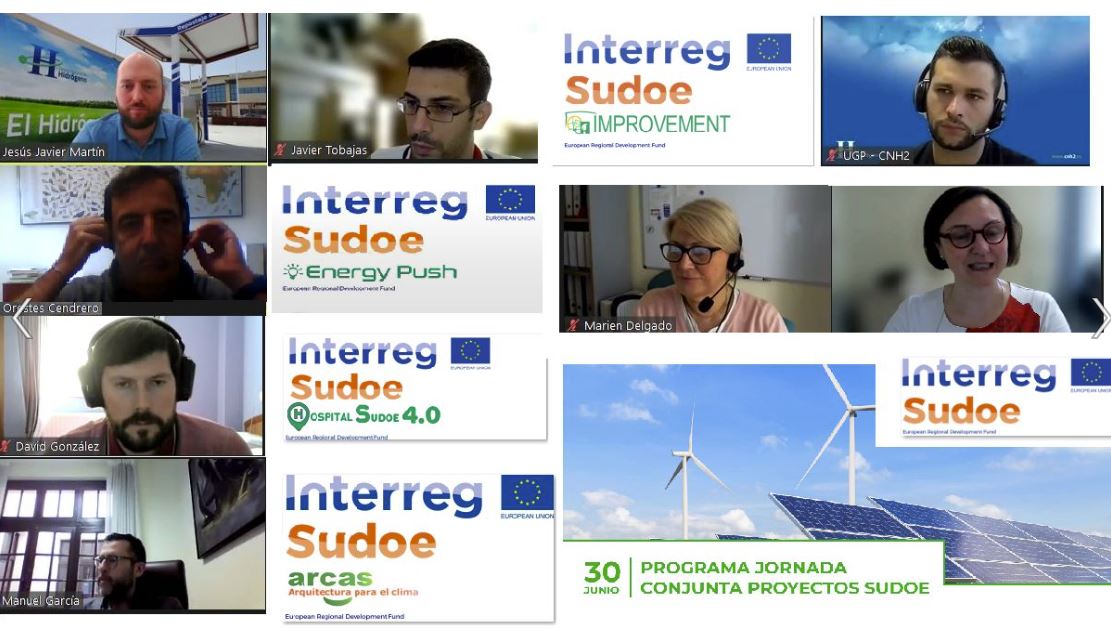 Joint conference on SUDOE projects
The Interreg Sudoe Programme is part of the European territorial cooperation objective financed through one of the European regional policy funds: the European Regional Development Fund (ERDF 2014 - 2020).
The Interreg Sudoe Programme supports regional development in South-West Europe by funding transnational projects and promoting transnational cooperation to address common problems in the regions of South-West Europe, such as low investment in research and development, low competitiveness of small and medium-sized enterprises and exposure to climate change and environmental risks. This meeting will present the progress of four projects approved in the 2019 call for proposals under Priority Axis 3, Low Carbon Economy, which is one of the five priority axes of the Interreg Sudoe Programme. The projects that will comment on their progress are: IMPROVEMENT, ARCAS, ENERGY PUSH AND HOSPITAL SUDOE 4.0.
The registration link is: https://rediris.zoom.us/webinar/register/WN_Auk324prRAOSjHkEX-RQuw
Access the video of the event here: https://www.youtube.com/watch?v=5JQ8APOuOcg
Access to the presentations of the event here