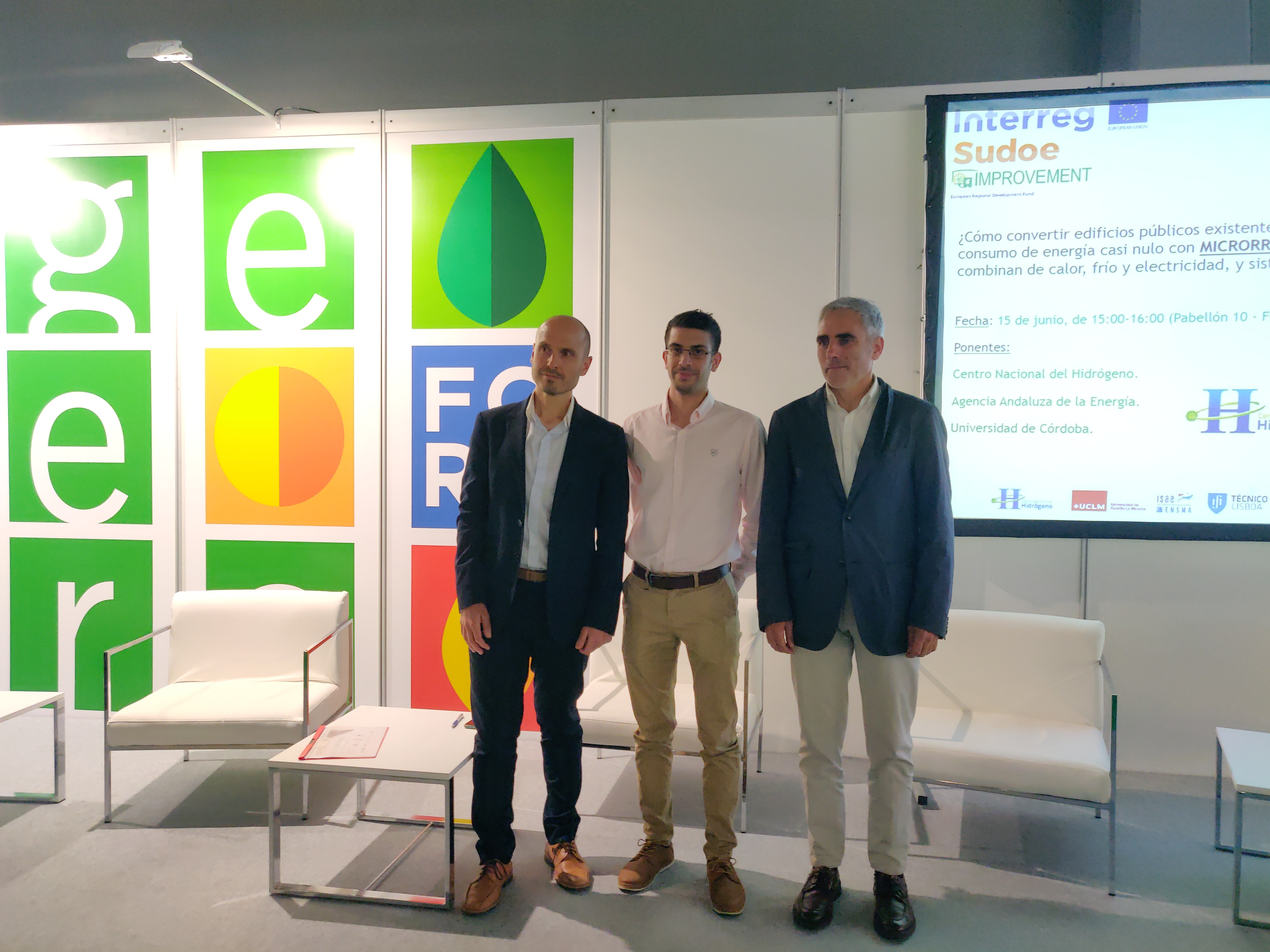 Feria GENERA 2022
Within the GENERA 2022 fair (International Energy and Environment Fair), the IMPROVEMENT project is presented, coordinated by the National Hydrogen Center. This project aims to convert existing public buildings into near-zero energy buildings by integrating renewable energy microgrids with power generation. combined heating, cooling and electricity, and storage systems.
Check the program here
Access to the presentations of the event here
Speakers:
Centro Nacional del Hidrógeno.
Agencia Andaluza de la Energía.
Universidad de Córdoba.
Universidad de Castilla La Mancha.